Welkom and how nice that you take a look at the site of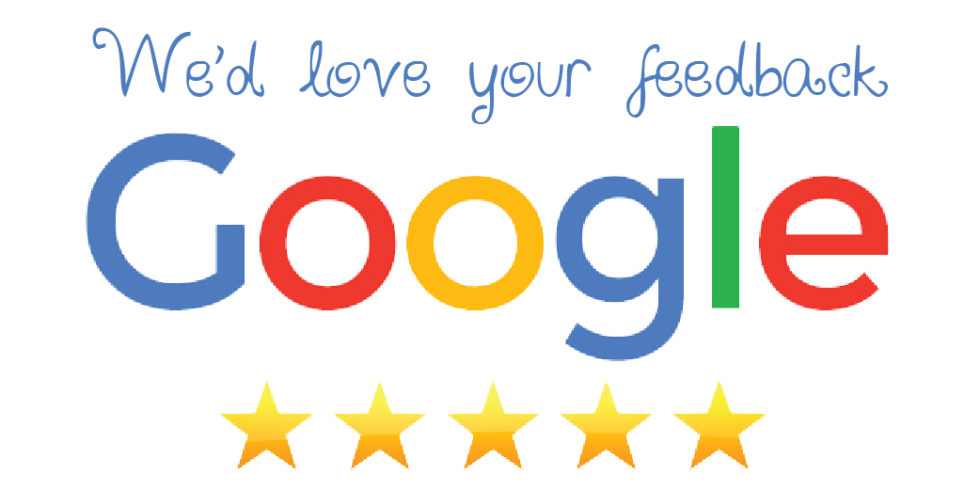 "
Camping BoerenGroen"!
Our small-scale farm campsite is dé the place to enjoy the outdoors in a wonderfully relaxed atmosphere. A unique mini campsite ideal for families.
Next to the campsite we keep an arable farm where we
in season mainly busy on the land in Friesland.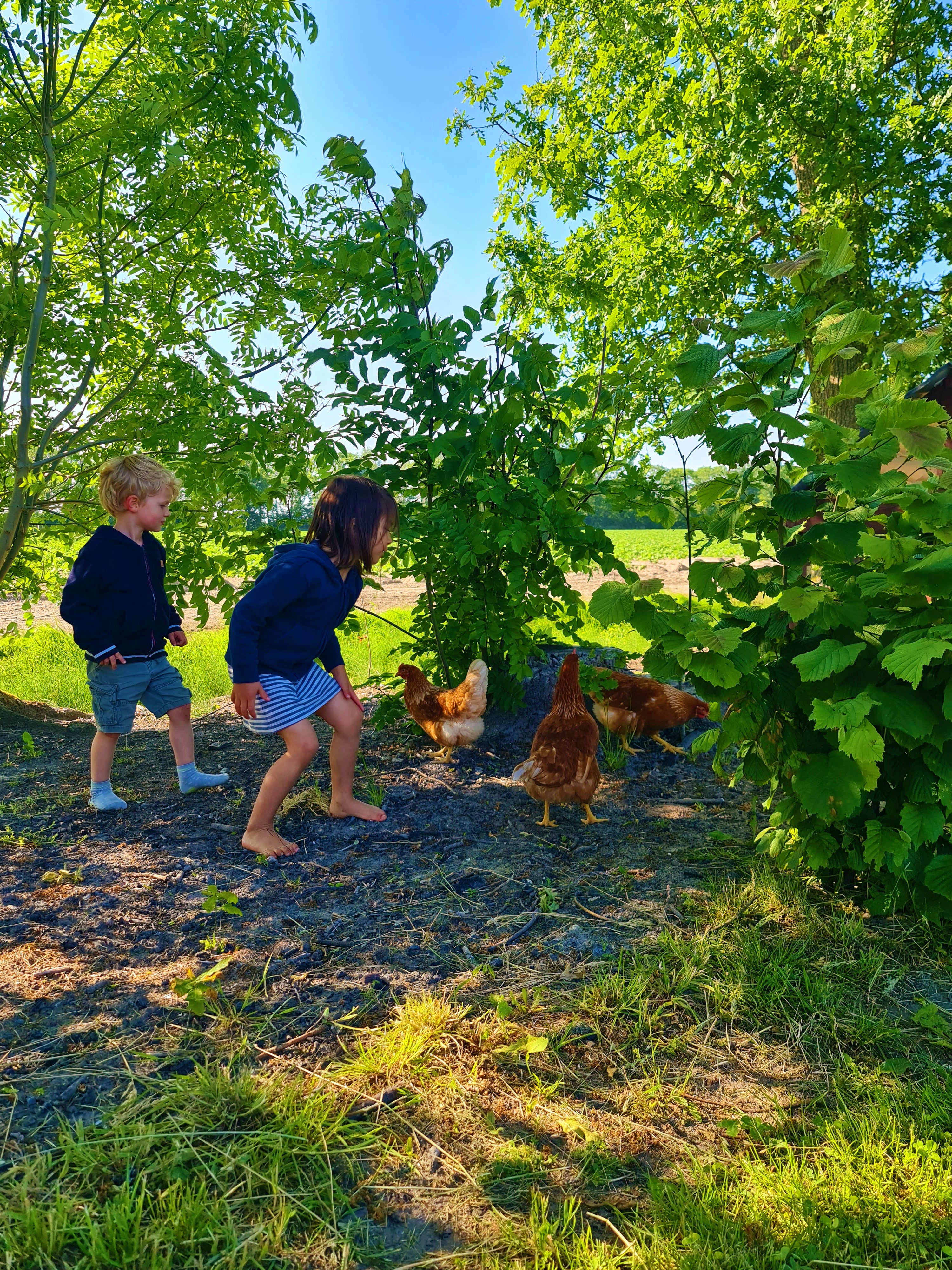 Farm campsite just below Lemmer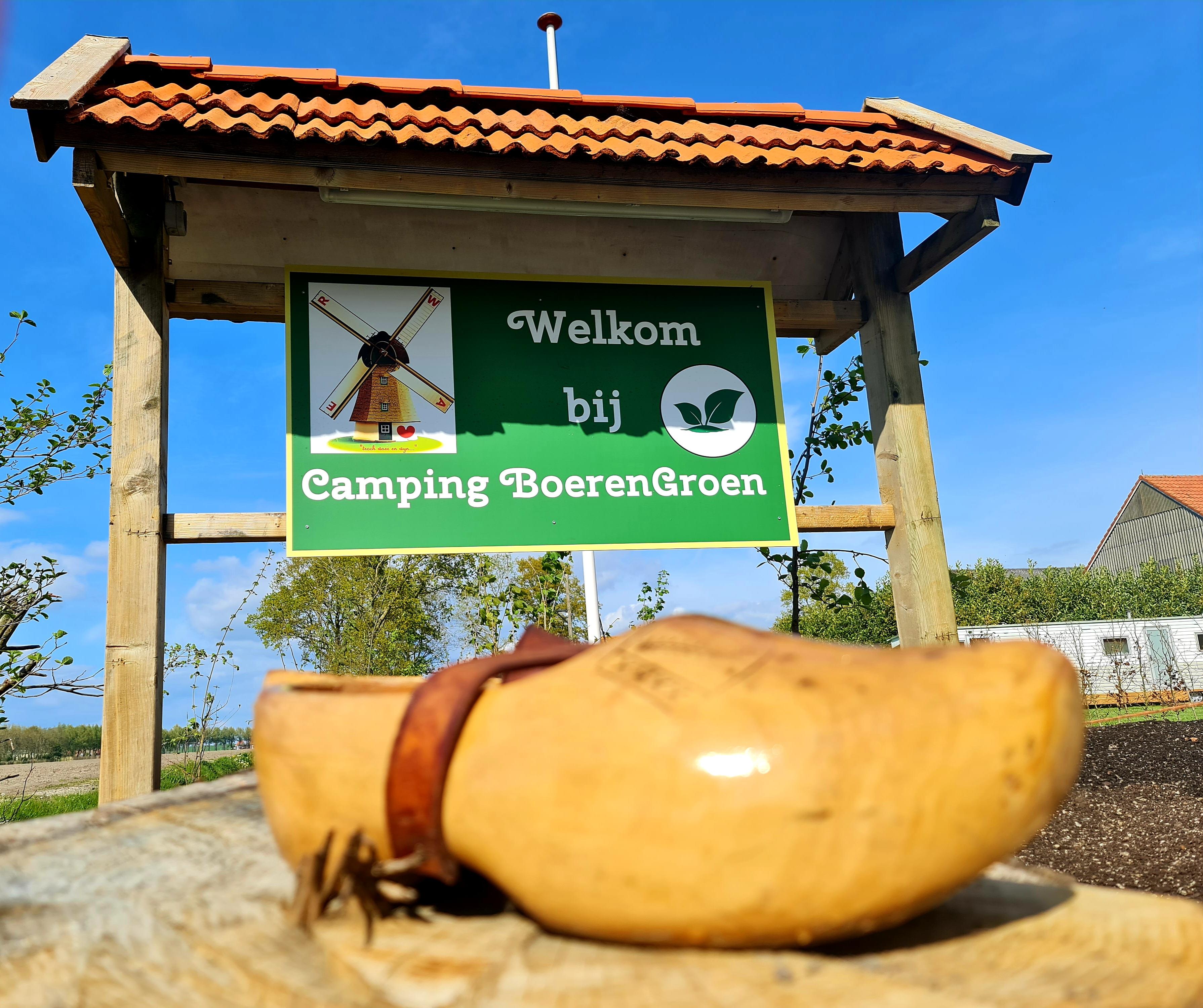 "Camping BoerenGroen Get away from it all ... !"
"BoerenGroen" stands for a cozy small-scale mini campsite for everyone. With us it is really a bit of a relaxation. We strive to reflect the 'green' in several things and believe in the sustainability of resources and materials. We have many types of fruit trees and berry bushes on our mini campsite, a small vegetable garden, picking garden and herb trays that you can use for free. And how about a fresh egg with your breakfast of één our chickens? At our campsite we have separate waste bins for paper, plastic and greenery.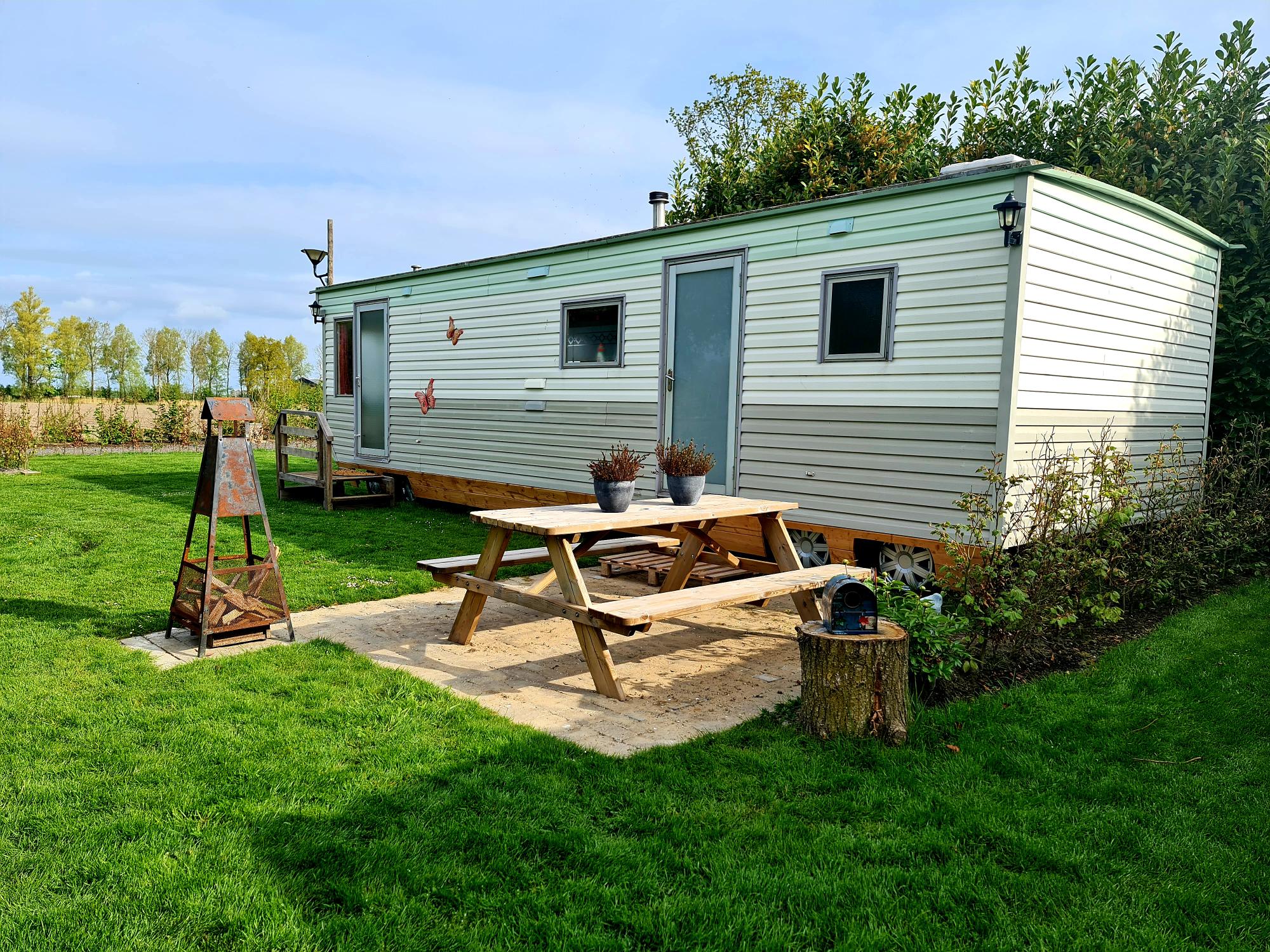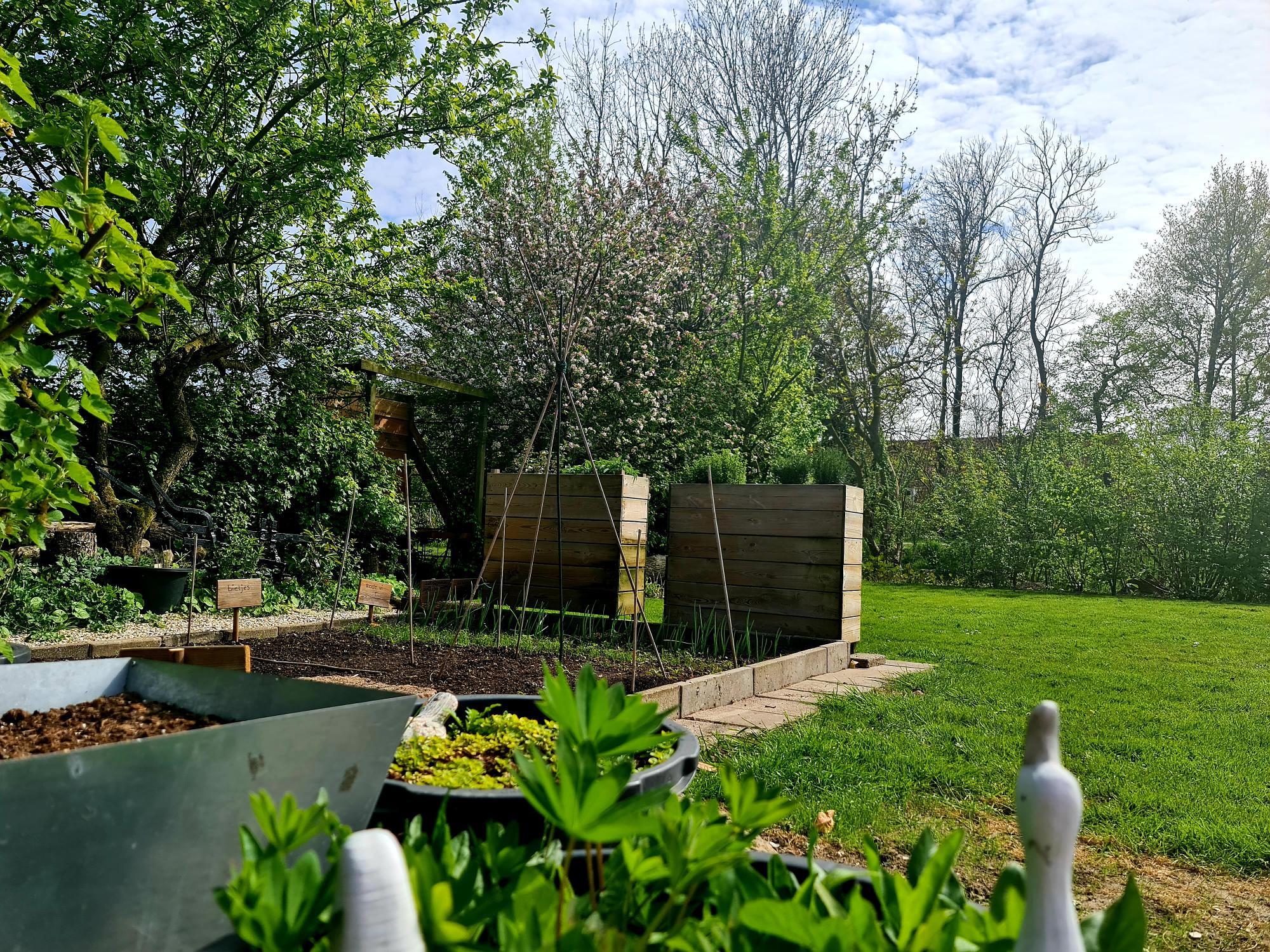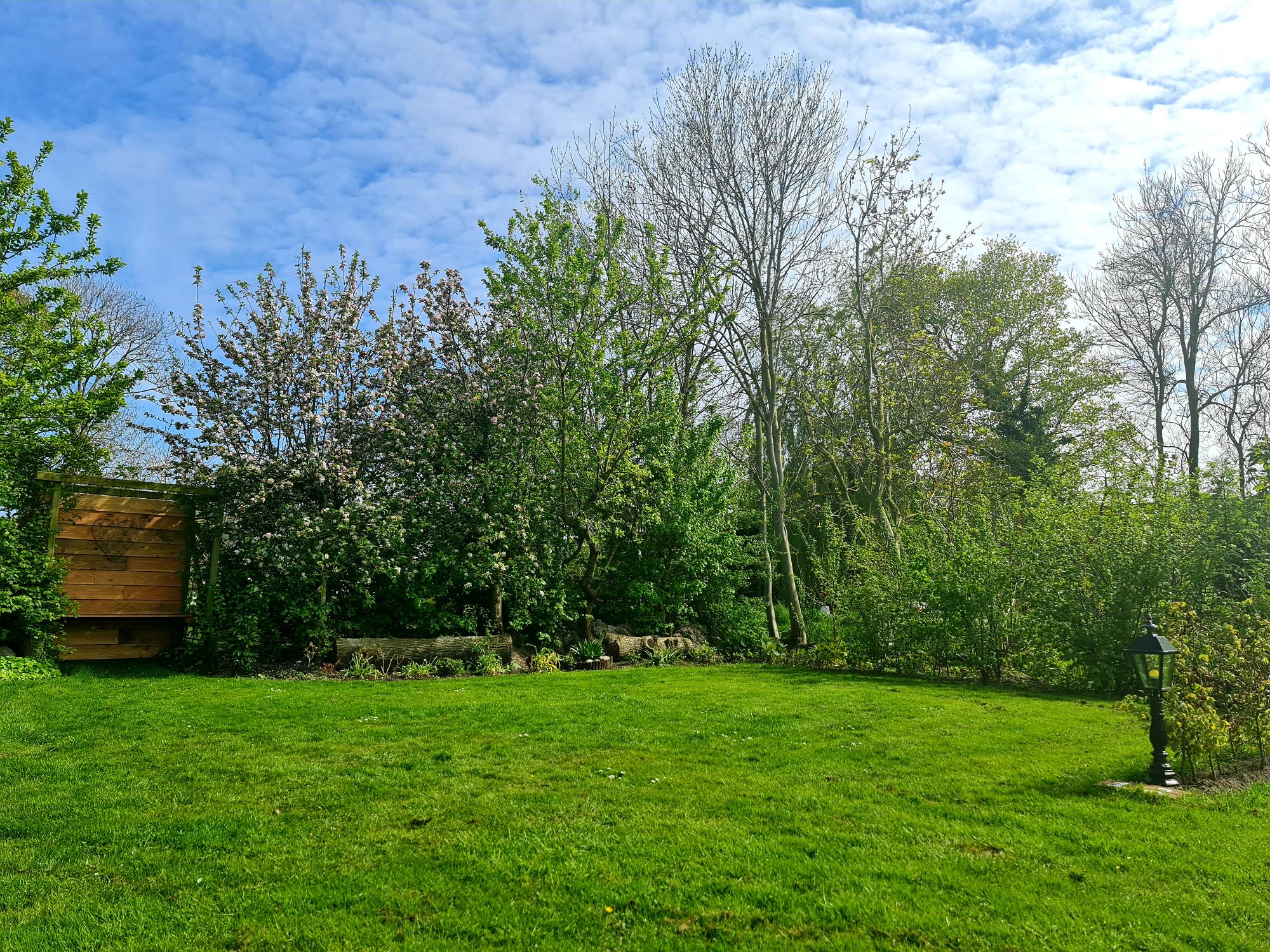 You can come to us with your caravan, tent or camper. There is a choice of standard pitches for camping equipment up to approximately 7 meters long and more spacious pitches for camping equipment up to 10 meters long. We also have a pavement for campers and you can rent a fully equipped campervan. Even if you are passing through with a small tent, we have a special advantageous place for this. We have a total of 15 spots and there is a possibility to rent an entire field for when you are with a group. The rear field is suitable for up to 6 camping pitches.
On the front field, where the pitches have a hedge fence, there can be 5 camping pitches with an extra spot on the side of the roof shed. The sanitary building has a separate room for the ladies and gentlemen with both shower, several toilets and sinks. In addition to the sanitary building, where there is also the possibility to empty your chemical toilet, there is a common room in our roof shed. We have a number of BBQs and fire pits in the loan corner that you can borrow and / or use, as well as many more materials and facilities. Your bike can be dry in the shed with us.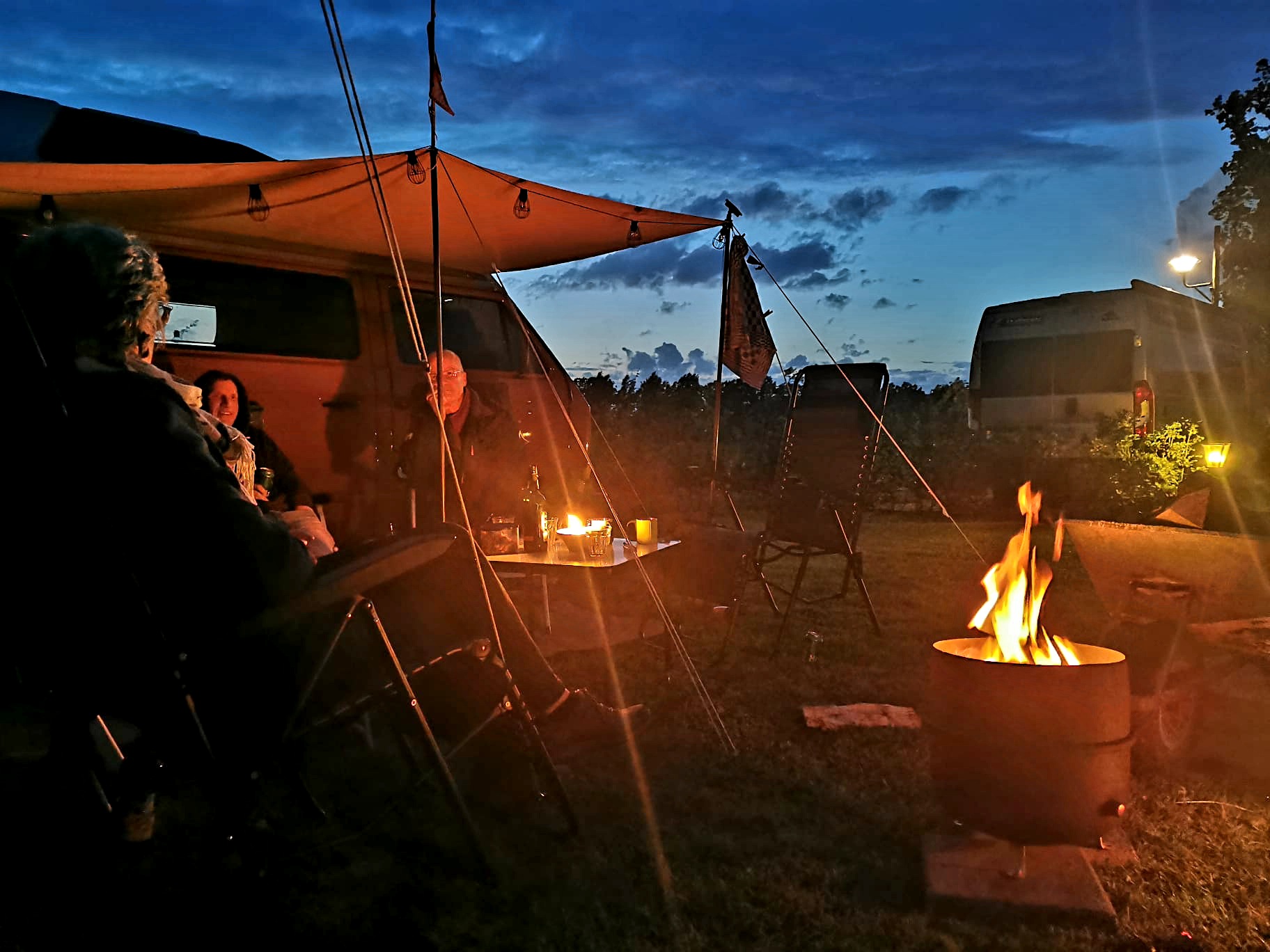 In the village (1.2 km) there is a beautiful playground where people from far and wide come but of course our campsite also has a playground and there is plenty to do for the children. On the site you will find a number of details; There is an old bus shelter where you can look out over the fields, there are materials from early agriculture and there is a real wreck underground from around 1770.
There is plenty to do in the area. Lemmer is a cozy and beautiful water sports resort with its harbor and shops, restaurants and many terraces where you can walk. There is plenty of entertainment throughout the season. It also has a large child-friendly beach that is located on the IJsselmeer. The water is fresh and remains shallow for a long time. You can also go to Lemmer by car because there are plenty of free parking spaces.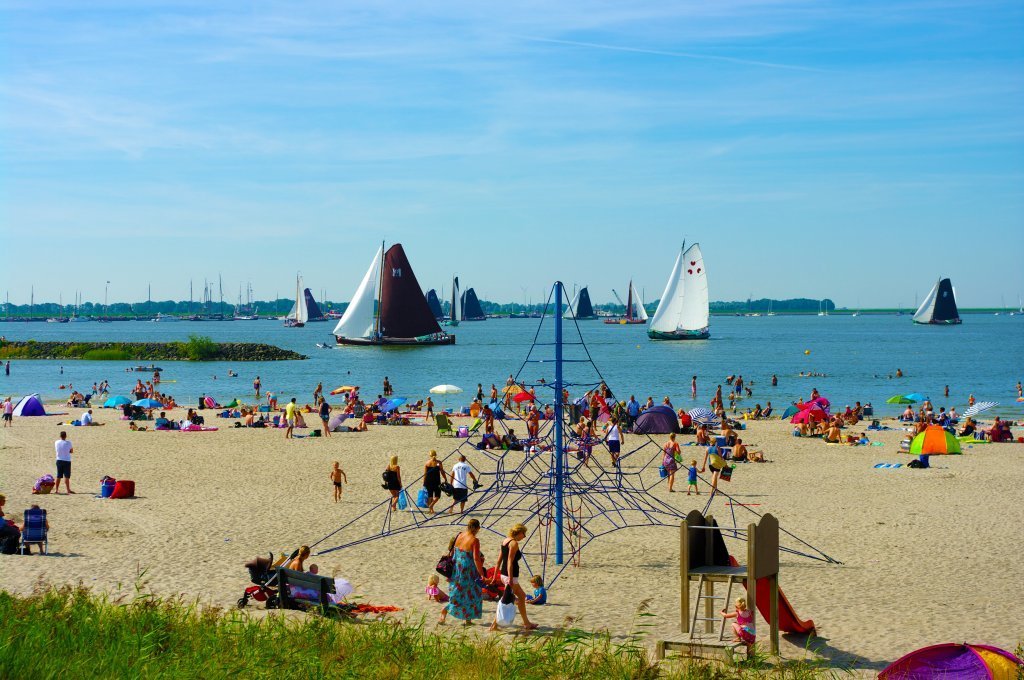 When you go the other way you will come across the beautiful forest at Kuinre with many walking routes including a sand sculpture route and a Gnome path. Wellerwaard is less than 14 km away. This is a recreation and nature reserve where you can also go to the beach. This beach with lake is also child-friendly and you can enjoy a wonderful day with various amenities at hand.
This is just a small selection. There is something for everyone!
You are welcome with us and experience it for yourself!
Curious about the prices and the availability?

You can also find us through the sites of; SVR, Kamperen-bij-de-boer, Jetcamp, De beste camping.in, Spottocamp, campercontact en zoek de boer.nl.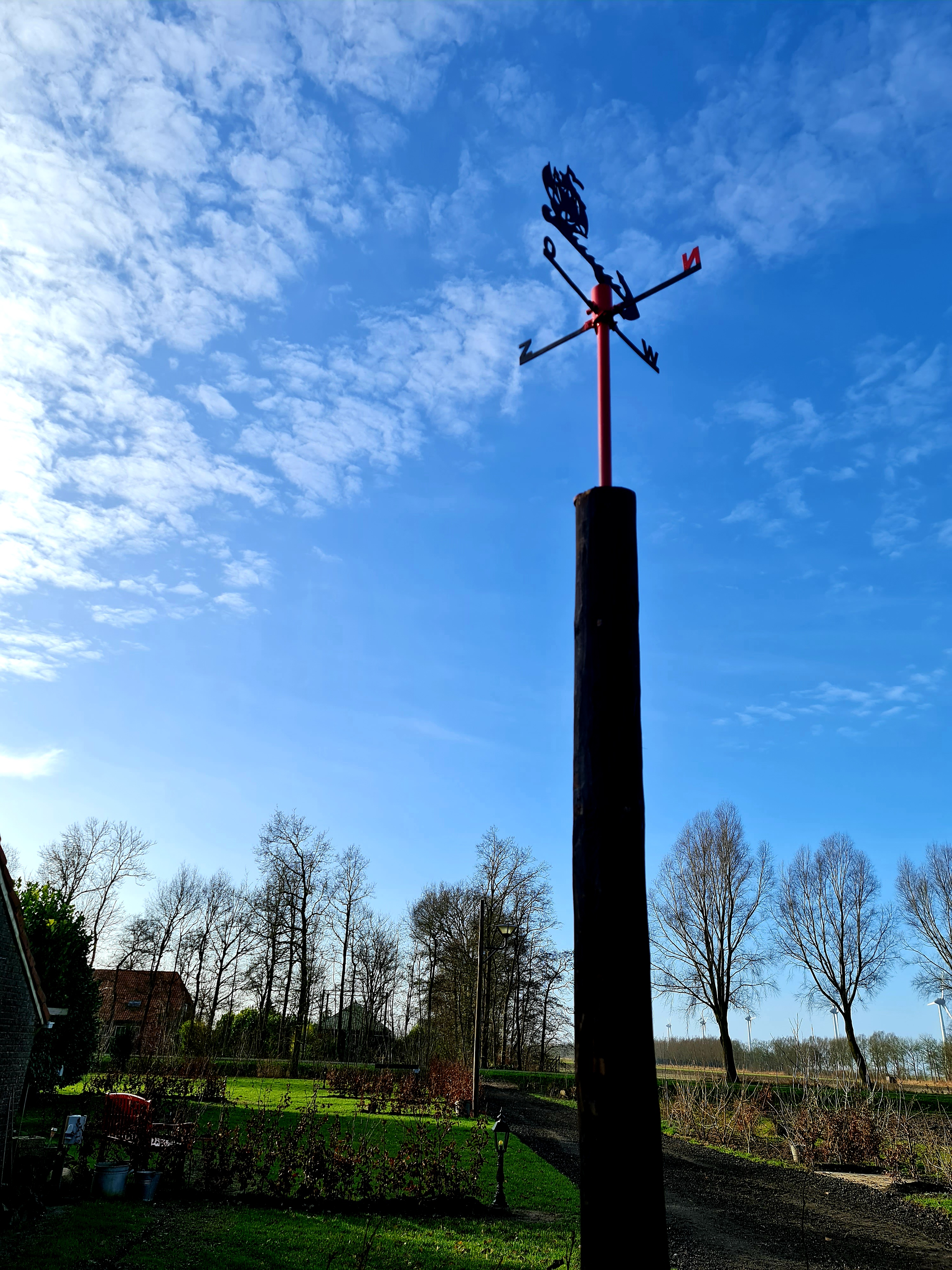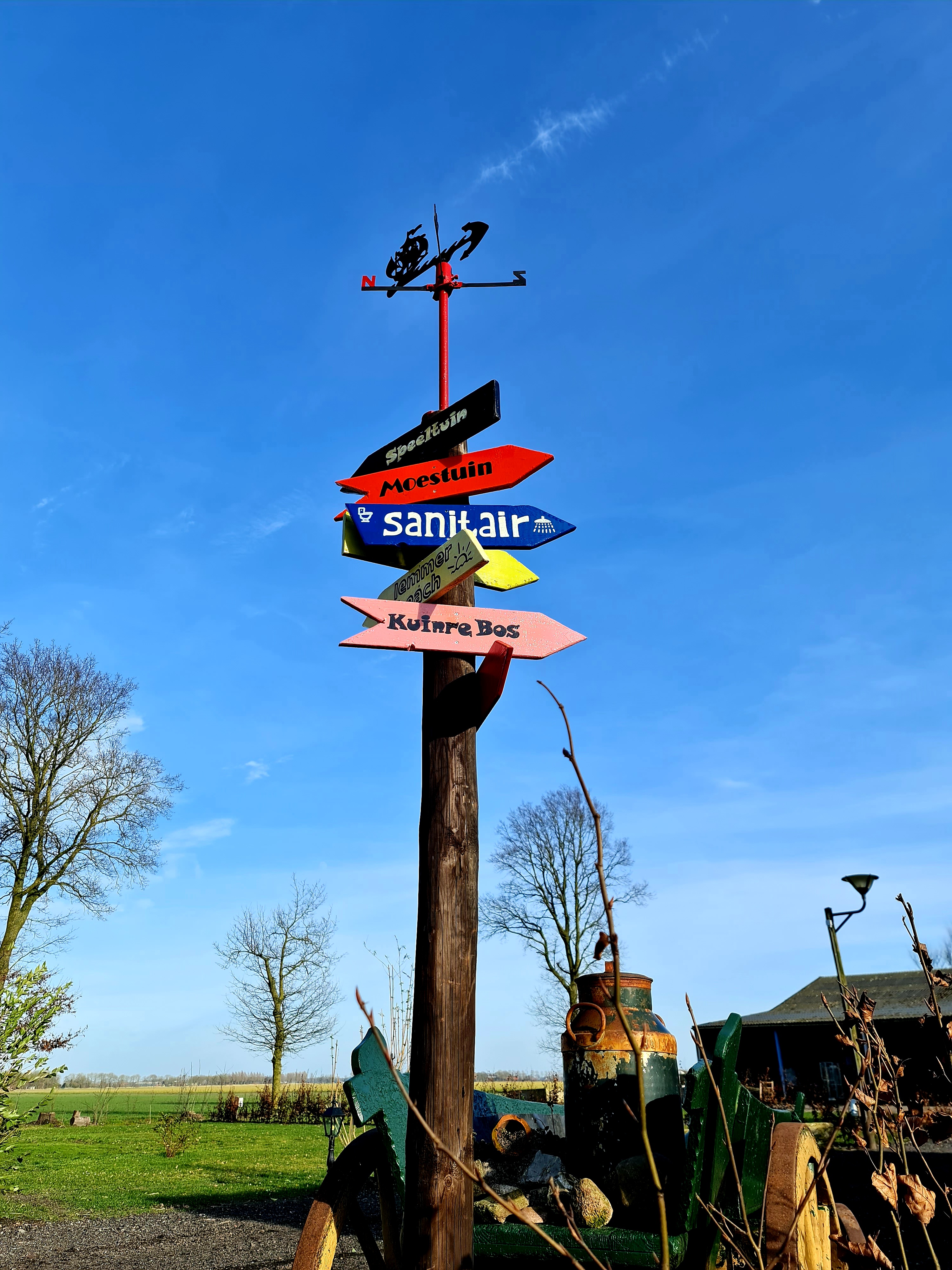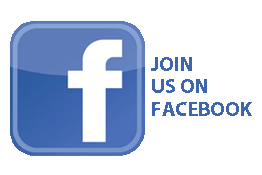 Reservations can be made via this site or send us an email message with your question.

You can also follow us on social media; Facebook, Instagram en Twitter